Birthing, Maternity & Newborn Care
Bring your little miracle into the world with Miami's most experienced maternity and newborn healthcare providers.
South Florida's first designated Baby-Friendly health system is also the safest place for mothers and newborns, regardless of whether your pregnancy is high-risk or routine.
What are you looking for today?
Where Expertise and Luxury Come Together
When we say miracles are made daily at Jackson Health System, look no further than our maternity services to understand why.

We are an academic medical center that offers a wide range of birthing options, full-service maternity, prenatal care, and breastfeeding and parenting assistance throughout Miami-Dade.

Moms, babies, and partners can count on advanced maternity care and special amenities at every Jackson hospital, whether they choose our Little Miracles Maternity Suites or upgrade their stay by purchasing the Signature Suite Experience package.

Plus, our high-risk pregnancy care team is ready for anything and will fight for every little miracle.
Providing Expert Care for High-Risk Pregnancies and Critically Ill Newborns
We're the only academic medical center in South Florida providing expert high-risk pregnancy care and high-risk neonatal care under the same roof. In addition, The Schatzi and Stanley Kassal Project: Newborn Neonatal Intensive Care Unit (NICU) at Holtz Children's Hospital at the University of Miami/Jackson Memorial Medical Center is the largest Level 4 NICU in Miami-Dade, and one of the largest in the southeastern United States. Our team of internationally-recognized experts is uniquely qualified to care for even the most critically ill newborns.
Little Miracles Made Daily
When you arrive at our Little Miracles Maternity Suites, you can count on our advanced maternity care, along with special amenities and luxurious accommodations, to make you and your baby's stay as comfortable as possible.
Create Your Birth Plan
Whether you're a first-time parent or an experienced pro, the birth of your child is a deeply personal experience.

One way to prepare for this special day is to create a birth plan that you can share with your medical team, doula, labor coach, and/or loved ones who will be in the delivery room with you.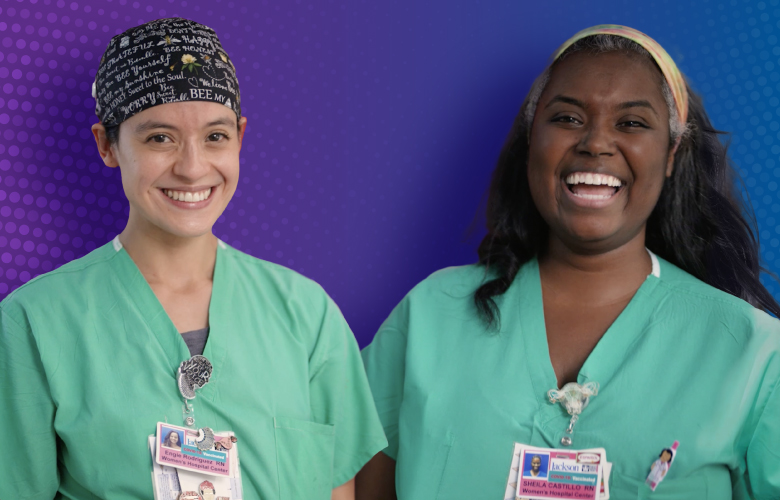 Labors of Love
A Raw and Real Docuseries
Get the rare opportunity to be front and center with labor and delivery nurses in our latest docuseries, Labors of Love.
Our Convenient Miami Hospitals
All of our hospitals offer prenatal classes, support groups for prenatal, new-parent and lactation, and beautiful birthing suites, including our Signature Suite Experience package.