Pregnant Woman Battles Breast Cancer While Expecting Her First Child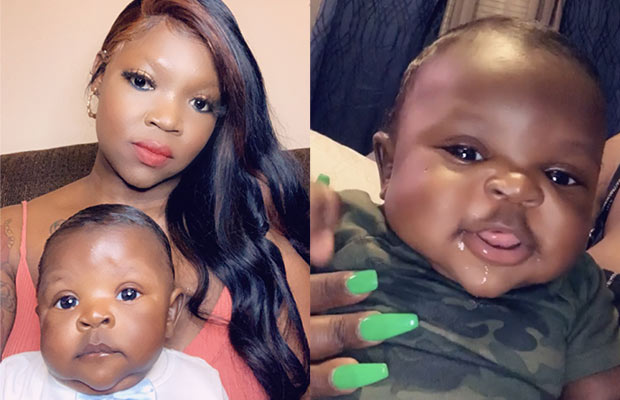 At six months pregnant, Desiree Doughty was overjoyed with the anticipation of her first child.
Doughty was keeping up with her regular check-ups but noticed something was not right with her breasts.
"I noticed that one of my breasts was bigger than the other," said Doughty. "I immediately became alert because breast cancer runs in my family. My mother died of breast cancer at age 47."
The pre-school teacher told her OB/GYN, who later referred her to Jackson Memorial Hospital, where she underwent a mammography and later a biopsy.
A week after her biopsy, the 36-year-old received the devastating news – She had stage three breast cancer.
"My heart just dropped when I received the diagnosis," said Desiree. "For a moment, I just froze, and I couldn't say anything. Once I got home, I was able to let out my emotions and cry, and later told my immediate family."
Doughty was immediately placed under the care of Dr. Judith Hurley, UHealth oncologist, who treats patients at Jackson Memorial Hospital's Ambulatory Care Center and specializes in breast cancer and research.
"From the beginning, our goal has been to cure her cancer, and save her life," said Dr. Hurley. "Psychologically is harder because everything is focused on the patient, but there are two competing needs when the patient is pregnant."
A week after her diagnosis, Doughty began her chemotherapy treatments at Jackson Memorial Hospital.
"I was always afraid for my baby and worried he would be born with a birth defect," said Doughty. "But I always kept a positive attitude and stayed upbeat through my treatments."
"There were so many levels of anxiety for Desiree, which included the breast cancer diagnosis while pregnant in the middle of a pandemic, but she always showed excellence response and remained positive," said Dr. Hurley. "It might sound new age, but studies have shown that a positive mental attitude actually does help."
On May 28, Doughty underwent a C-section at The Women's Hospital at Jackson Memorial, and delivered a baby boy, who she named Karter. Karter remained in the Neonatal Intensive Care Unit at Holtz Children's Hospital for six days for observation. He's now a healthy four-month-old baby.
While pregnant, Doughty underwent nine chemotherapy sessions, but still needs to complete six more rounds of chemo.
While under treatment, Doughty also tested positive for the breast cancer inherited mutation gene. Once she completes chemotherapy, she will undergo a hysterectomy and double mastectomy. She hopes to complete her treatment by December.
Doughty remains hopeful and has since returned to work as a preschool teacher.