Miami entrepreneur quickly adapts for a safe and healthy delivery at Jackson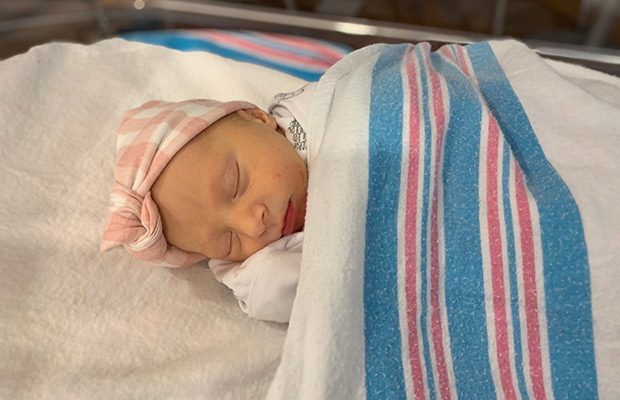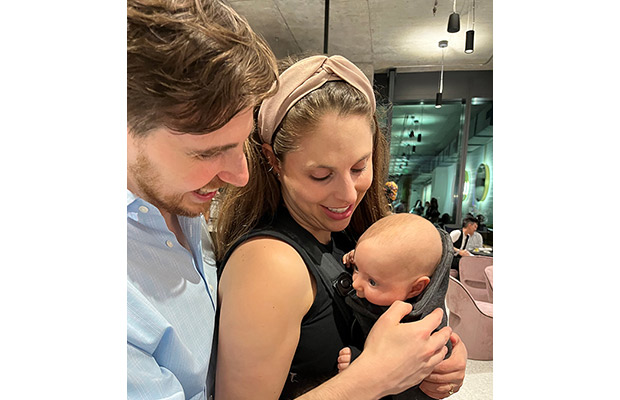 Della Heiman Goldkind, a well-known Miami entrepreneur, and her husband were excited to prepare for the birth of their first child, a baby girl.
As founder of della bowls, The Wynwood Yard, and The Doral Yard, Heiman Goldkind is known for bringing communities together around local food, music, and culture. In alignment with her interest in natural health, she planned for a natural birth in a hospital setting.
A friend referred her to Dana L. Homer, III, MD, FACOG, associate director at Jackson Medical Group – Health District.
"He respected my wish to have the baby naturally. I was comfortable with his philosophy to avoid unncessary medical intervention and impressed with his practice," Heiman Goldkind said. "My husband and I appreciated how he guided us through different scenarios of a natural birth."
Everything was going as planned until Heiman Goldkind's 36-week appointment, when she was given an ultrasound that showed her amniotice fluid was low and the baby was breech.
"We still had hope that the baby would settle in naturally," Dr. Homer said.
After the ultrasound, Dr. Homer explained to Heiman Goldkind the safest delivery scenarios for her and her baby. She was then sent home and asked to drink a lot of liquids and rest.
As Heiman Goldkind's delivery date neared, her amniotic fluid levels increased slightly, but were still low and the baby was still in a frank breech position – which meant the baby's bottom was down, but her legs were straight up with her feet near her head.
"Dr. Homer was out of town, so Dr. Rachel Franklyn stepped in to help us navigate the various factors and ensure the safe and healthy delivery of our daughter," Heiman Goldkind said "She was reassuring, professional, and set clear expectations."
In an attempt to turn the baby to a head-down position prior to labor, Heiman Goldkind was scheduled for an external cephalic version (ECV) – a procedure where doctors press their hands on the mother's belly to try to turn the baby.
On January 4, all those plans changed when an evaluation of her amnionic fluid showed the levels were dangerously low. The care team had to act fast, and decided a C-section was the best option. Rumi Bina Goldkind safely came into the world, weighing 5 pounds, 10 ounces.
"We want every one of our patients to deliver vaginally, but in the end, our main objective will always be to have a healthy baby and healthy mom," Dr. Homer explained.
Heiman Goldkind and baby Rumi were discharged from the hospital two days later to begin their new life together.
"The most rewarding part of this job, is the feeling that we become part of our patient's families," Dr. Homer said. "We consider ourselves to be very lucky to be there at such a significant time in their lives. It is a true joy to help bring brand new life into this world."