A mother's wish to have a natural birth comes true despite all odds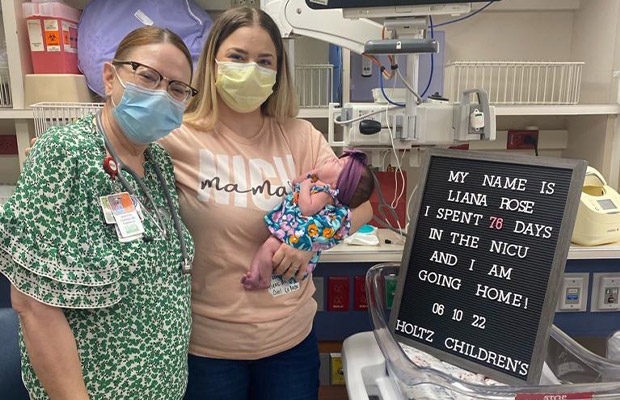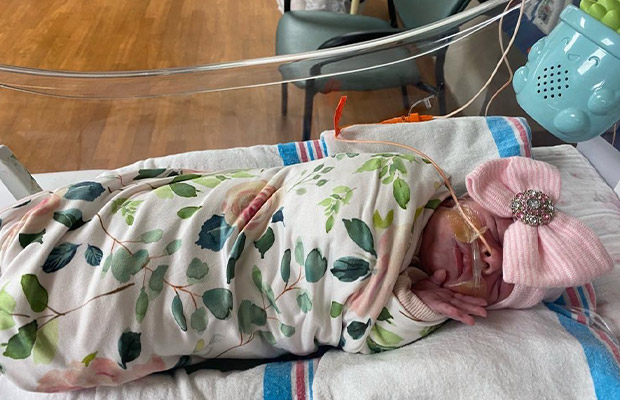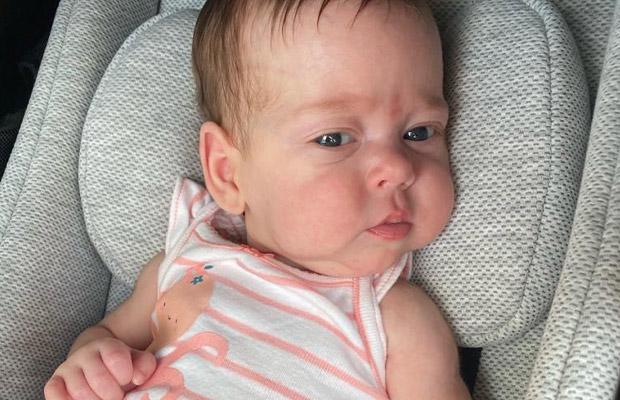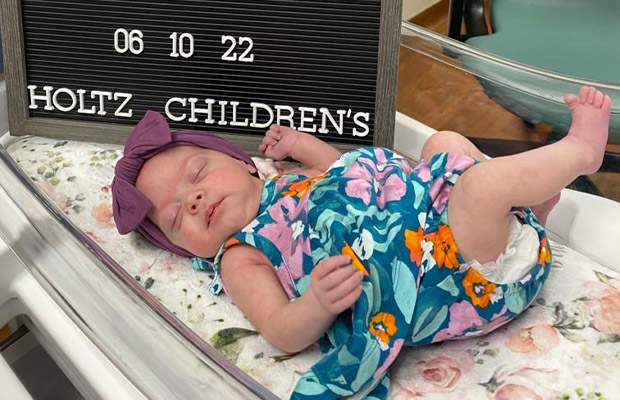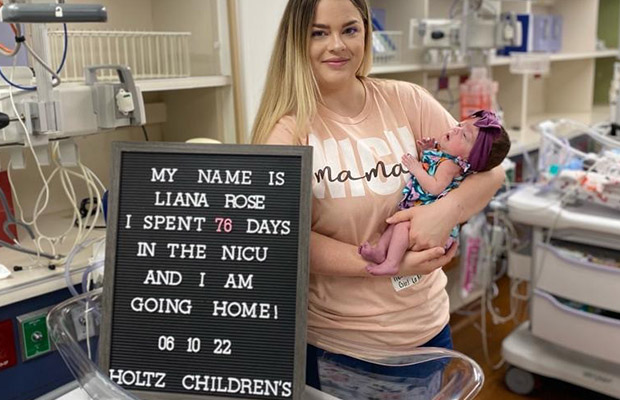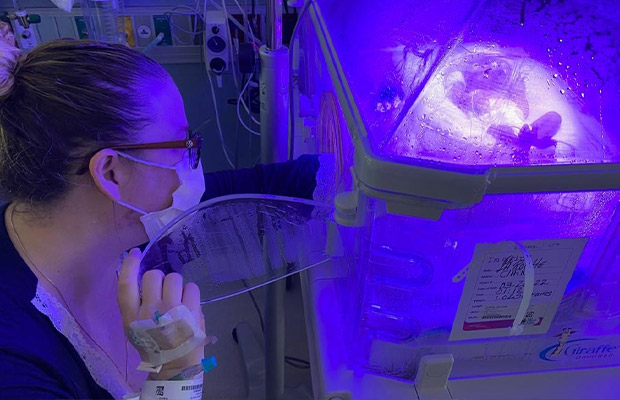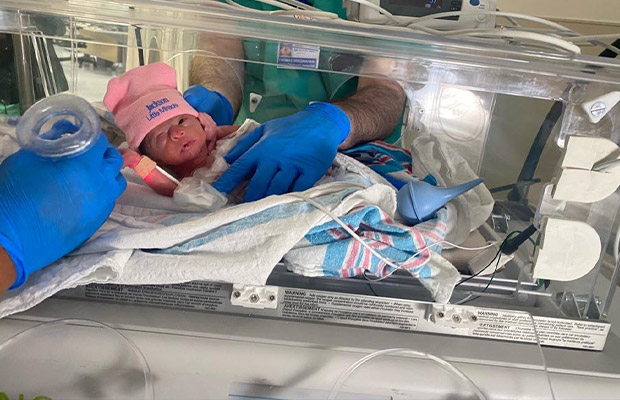 When Claire La Roche, a practicing nurse, became pregnant with her third child, her wish was to have a vaginal birth after delivering her first two babies via C-section.
She coordinated a birth plan with a midwife team in Broward County, where she lives, but at 22 weeks, she began to experience back pain, which she later was told were contractions. La Roche, 34, was then diagnosed with a short cervix, which meant she had a higher risk of pregnancy loss, preterm labor, and premature delivery.
"Even with this diagnosis, I was still committed to having a vaginal birth after cesarean (VBAC)," La Roche said. "At that point, my doctor recommended the placement of a pessary device in the birth canal to prolong my pregnancy and reduce the chance of going into pre-term labor."
One of her colleagues encouraged her to seek another medical opinion, and introduced her to Devita Price, APRN, associate director of labor and delivery at The Women's Hospital at Jackson Memorial. Price urged La Roche to transfer her care to The Women's Hospital immediately, and see Michael Paidas, MD, Jackson's chief of service for obstetrics and gynecology.
On March 17, she rushed to The Women's Hospital after she began experiencing contractions every two minutes. Once she arrived, her obstetrics team found that she was two centimeters dilated. They quickly removed her pessary device, which had become infected, and tried to stop preterm labor.
"Once Claire and her unborn baby were stabilized, she was moved to the antepartum unit," Price said. "I was finally able to meet her and her husband in person for the first time and provide them with comfort and reassurance."
La Roche continued to experience complications with her cervix but was closely monitored by Dr. Paidas' team, including Alexis Svokos, MD, an OB-GYN at The Women's Hospital and UHealth- University of Miami Health System. Her caregivers were committed to finding a way to help her deliver naturally, while prioritizing La Roche and the baby's safety.
More than a week later, La Roche went into labor at 27 weeks pregnant.
"We were careful to manage Claire's expectations and explained the odds against her having a natural birth were high given her situation at the time," Dr. Paidas said. "She kept the faith and found the strength to get to the next level, and was able to have a natural birth."
After giving birth on March 26, La Roche was given another surprise. Her baby, a girl she named Liana Rose Acosta, was born en caul – a rare event where a baby is born still inside an intact amniotic sac, which happens in less than 1 in 80,000 births.
Baby Liana Rose had a long journey ahead of her. She was kept in the neonatology intensive care unit (NICU) at Holtz Children's Hospital until she was able to breathe on her own and meet developmental milestones.
"Born at 27 weeks, Liana had several issues, mainly her underdeveloped lungs," said Maritza Torres, MD, a UHealth Jackson Children's Care neonatologist at Holtz Children's. "She was on oxygen for two and a half months before I was able to get her breathing on her own, and see her off to start her life with her parents and sisters."
On June 10, Liana Rose was discharged from the hospital.
"Everyone played their part and helped me get through a scary time in my life. I am so grateful to the care team, who came to our rescue and reassured us every step of the way," La Roche said. "Liana Rose is my little miracle; I feel God was truly watching over us. Dr. Svokos made it personal, and I felt that my voice and wishes to have the VBAC were always heard, up to the very last minute when I heard Liana's cries as she came into this world naturally."
Michael J Paidas, MD
Maternal-Fetal Medicine, Obstetrics & Gynecology
UNIVERSITY OF MIAMI